We don't know where this took place. We don't know who these people are. We don't know why anyone is even filming. However, this is surely a glorious, viral moment that you will want to watch repeatedly.
A motorist, who appears to be Black, is driving through a group of savages. Out of nowhere, one of the beasts sloppily kicks his motorcycle. As if the spirit of Wakanda leaped in his body, the motorist jumped off the motorcycle and socked one of the animals in the face — he quickly collapsed to the ground. Then, his friend,  who seemed ready to jump in, got his own punch to the face. They went down like the end of a fatality in Mortal Kombat.
Unbothered and unbossed, the motorist drove away into the night. Watch below.
We are sure you need that again, so here is an even better angle.
All we can think of is Smokey from Friday, saying, "You got knocked the f**k out!"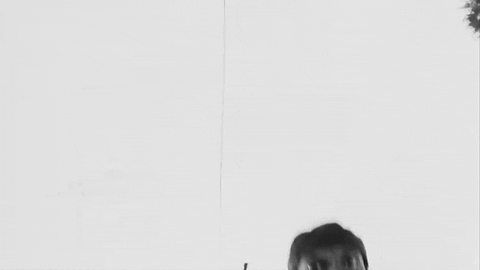 We all needed this laugh on this Tuesday!
SEE ALSO:
Tiffany Haddish's Best Moments At The Oscars & And She Wasn't Even A Winner Or Nominee
Stacey Dash Is Begging For Campaign Donations By Shouting Out The Bronx
Happy Women's History Month! 10 Photos Of Powerful Woke Women
1. Brittany Packnett
Source:Getty
1 of 10
2. Patrisse Khan-Cullors
Source:Getty
2 of 10
3. Kimberlé Williams Crenshaw
Source:Getty
3 of 10
4. Andrea Ritchie
Source:Getty
4 of 10
5. Kristen Clarke
Source:Getty
5 of 10
6. April Reign
Source:.
6 of 10
7. Brittany "Bree" Newsome
Source:Getty
7 of 10
8. Tarana Burke
Source:Getty
8 of 10
9. Symone Sanders
Source:Getty
9 of 10
10. Tamika D. Mallory
Source:Getty
10 of 10
Watch: White Thugs Attack Motorist And Gets 'Knocked The F**k Out!'  was originally published on newsone.com