Thirsty my friends? Whether we're out at the bar, at home or a family/friend function a nice adult beverage is what we all look forward to. Some love wine or beer or enjoy the taste of a dark or light liquor. Today it's all about vodka and the drinks we love to create with it. Grab your favorite vodka brands whether it be Tito's, Grey Goose or whatever you choose and make some of these amazing cocktails!
https://media.giphy.com/media/7Nv7IIsfD1rgI/giphy.gif
Sign Up For Our Newsletter!
1)  Moscow Mule 
If you like vodka mixed with a little bit of ginger bites this is the cocktail for you. The Liquor website is giving us all the detail on how we make this concoction. If you want to be fancy you can garnish the cup with lime and pour it into a Moscow Mule mug, but don't worry a red cup will always do!
Ingredients include:
2 oz Vodka (a little more if you want)
3 oz Ginger Beer
Juice of half a lime
RELATED: Nas Was Nice Off The Drinks During Las Vegas Gig [VIDEO]
2) Lemon Drop Martini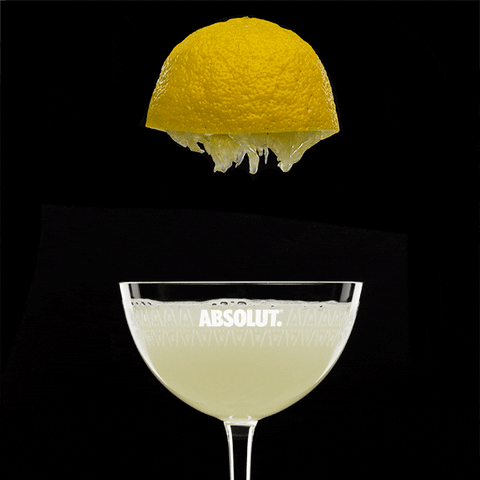 Do you like a nice drink packed with punch? Some say the Lemon Drop Martini should be drank with dessert, but I prefer it with my appetizer, entree and as my dessert. Spruce Eats has the most perfect and easiest recipe for you to drink it and make it whenever you want it!
Ingredients include:
1 1/2 ounces vodka (whatever kind you choose)
3/4 ounce lemon juice
1/4 ounce simple syrup
Garnish: lemon twist
Martini glass or whatever kind of cup you choose to drink from
3) Sex On The Beach
This drink is an oldie, but a goodie. If you're looking on something where you don't taste the alcohol this might be something for you. The ingredients are simple as All Recipes will make us enjoy every sip you take!
Ingredients include:
1 fluid ounce vodka (whatever brand you choose)
1 fluid ounce of Peach Schnapps
3 fluid ounce of orange juice
3 fluid ounce cranberry juice
4) Cosmo
Oh Cosmo's how I adore thee! This drink is fun for a night in with the girls or at the club so you can look cool with your martini glass, just be careful someone doesn't bump into you. The ingredients are pretty simple and All Recipes has all the instructions for us to make the perfect drink!
Ingredients include:
1 1/2 fluid ounces vodka

 1/4 fluid ounce lime juice
1/4 fluid ounce triple sec
1/4 fluid ounce cranberry juice
1 lime wedge for garnish
5) Vodka Party Punch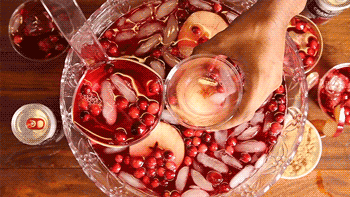 Are you having some friends over and trying to make sure everyone enjoys some punch? Make them a nice drink they won't forget by pouring out some Vodka Party Punch! This drink can be pretty strong or weak depending on the ratio of alcohol and juice you decide to pour in. All Recipes can help you hook up the punch so enjoy!
Ingredients include:
1 (16 ounce) can frozen pineapple juice concentrate
1 (12 fluid ounce) can frozen orange juice concentrate
12 fluid ounces vodka (depending on how many people you're making it for you may need more Vodka than that)
2 (2 liter) bottles lemon-lime flavored carbonated beverage, chilled
1 (4 ounce) jar maraschino cherries
4 oranges, sliced into rounds for garnish
After listing all these tasty drinks I'm ready to have one….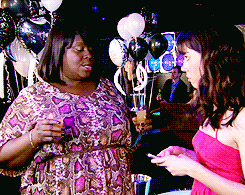 Remember to drink responsibly and have fun!
RELATED: Black Tony Is Ready To Get Rich From New Trappaccino Drinks [EXCLUSIVE]
RELATED: Foxy Brown Allegedly Showed Up To NYFW After-Party Slurring Words & Refused To Perform After Being Paid
The Latest:
Make It Yourself: 5 Go-To Vodka Drinks That Will Quench Your Thirst  was originally published on rickeysmileymorningshow.com