Did you know that during slavery Black people weren't allowed to play the drums? Yep, their native music was controlled because, according to a slave code in South Carolina, "It is absolutely necessary to the safety of this Province, that all due care be taken to restrain Negroes from using or keeping of drums, which may call together or give sign or notice to one another of their wicked designs and purposes."
Of course, our music—whether it's the blues or hip-hop—has always been labeled as savage or dangerous. And now, in 2018, white people in Washington, D.C. are still literally trying to control Black music and sound.
PICTURES & VIDEO: White Woman Who Called Cops On Black BBQ Becomes Hilarious Meme
The bill is reportedly called the "Amplified Noise Amendment Act of 2018." Twitter user @jordan_riverss wrote, "Gentrifiers in DC are trying to pass a bill where you can spend 10 nights in jail for loud music. Already getting nostalgic about all the fireworks going off right now and the old head that plays the Isley Brothers across the street."
See below: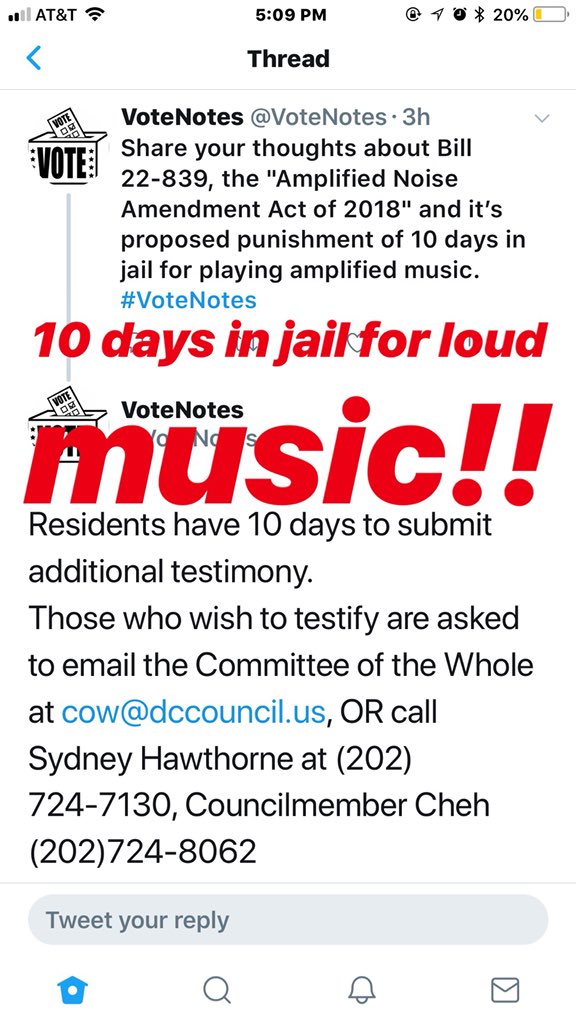 This reeks of slave codes or Jim Crow laws, because it is finding a way to lock people up for minor crimes, even when they are in their own home. Obviously, no one would be arrested for blasting Coldplay or Frank Sintara, but if delicate white ears hear Kendrick Lamar or Fela Kuti, "lock them up!" If white people don't want to hear anything, then they should move to a rural area where the next house is miles away. If this law passes, the BBQ Beckys and Permit Pattys of D.C. will be delirious with joy.
What is most disappointing is that D.C. was once known as "Chocolate City." Now, D.C. is 43.6% white and many of them are wiping away culture and attempting to create laws and policies that take control from Black and Brown people — all with the goal to eventually push them out of their neighborhoods.
SEE ALSO:
Forgive But Don't Forget: Remembering Those Times When Barbara Bush Waded Into The Waters Of Race
Billy Graham's Complicated Relationship With Black America, Explained
Woman Shouts N-Word, Literally Stops The Show At 'Black Panther' NJ Screening
Gentrifiers Are Trying To Create A Remixed Version Of A Slave Code In D.C.  was originally published on newsone.com